Top-quality care for your joints
Orthopedic excellence
Did you know that Dameron Hospital has received numerous quality awards for orthopedic excellence and is the preferred hospital for orthopedic surgeons in the region? The hospital performs over 1,000 orthopedic surgeries each year and offers support services that include preoperative education classes and postoperative physical therapy.
Whether you have arthritis, trauma, hand or wrist conditions, or joint replacement needs, our orthopedic specialists offer innovative approaches to help get you back to the activities you love as quickly as possible.
The Dameron Hospital Orthopedic Program is supported by a multidisciplinary team of orthopedic surgeons, nurses, physical therapists, occupational therapists, social workers, care coordinators and discharge planners — all here to deliver the highest-quality care.
Our primary orthopedic services include:
Arthroscopic surgery.
Bone and joint care for hands, elbows, shoulders, ankles, knees and hips.
Ligament reconstruction.
Fracture repair.
Treatment for spine and back conditions.
Treatment for sports injuries.
Treatment of work-related injuries.
State-of-the-art total joint replacement
In addition to our primary orthopedic services, Dameron Hospital also specializes in advanced total hip and total knee replacement procedures that offer less pain, less scarring and a faster recovery than with traditional procedures.
Our total joint replacement programs focus on the patient's complete care, from surgery through recovery, with advanced techniques for pain management, prosthesis placement and rehabilitation.
Total anterior hip arthroplasty (THA). In a total hip replacement procedure, an orthopedic surgeon will replace the upper part of the femur (thigh bone) with an artificial ball. The hip socket in the pelvis will be lined with metal and plastic. The new ball will glide in the newly lined hip socket.
Traditional hip surgery uses a posterior approach, which cuts through the muscles in the buttock to access the hip joint. At Dameron, our orthopedic surgeons use an anterior approach — an incision through the front of the hip rather than the back. This approach lowers the risk of dislocating the new prosthesis, because the muscles used to support the hip joint remain intact and strong. Patients also have less pain, fewer restrictions and a quicker return to walking without assistance. In most cases, patients can get back to their normal activities very quickly.
Total knee arthroplasty (TKA). Dameron Hospital's Rapid Strides Accelerated Recovery Knee Replacement Program is the first in San Joaquin County to offer a state-of-the-art, minimally invasive knee replacement procedure that provides patients with an accelerated recovery and rehabilitation program following surgery.
Using little to no postoperative intravenous narcotics, this all-encompassing program significantly decreases postoperative complications and enables patients to walk several feet within a few hours of their procedure. Patients experience much less pain and swelling compared to traditional knee replacement surgery. This innovative approach helps patients recover more quickly and get back to the activities they enjoy.
On cloud nine after hip replacement
Maria Garcia-Sheets, a university program administrator, professor and part-time competitive skydiver, recently underwent bilateral hip replacement at Dameron.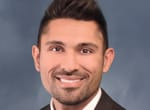 Jaspreet Sidhu, DO, an orthopedic surgeon at Dameron, performed the procedure.
"My experience as a patient was fantastic," Garcia-Sheets says. "From the moment I stepped into the facility for early-morning surgical preparation, my fears and concerns were addressed and set aside. The nursing staff in pre-op were humorous, kind and attentive. Once I was moved to the surgical floor, the doctors, nurses and care team working on my case would come by and introduce themselves."
Now Garcia-Sheets is back to her busy and active lifestyle.
"I am deeply and forever grateful for Dameron's care and Dr. Sidhu's patience, thoughtfulness, knowledge and skill," she says. "Everyone supported my goals along my entire journey, and now I'm the best me."
Thanks to knee replacement, 'I have my life back'
When Patricia Keyes, a feisty grandmother with an athletic upbringing, needed knee replacement surgery, she knew just where to go.
"My knee pain was just irritating at first but became a real problem when I could no longer do simple things. I realized I had to do something," she says. "I needed to ensure the procedure caused the least amount of pain and downtime as possible." So she took advantage of the Rapid Strides Accelerated Recovery Knee Replacement Program.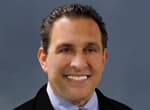 The Rapid Strides program, headed by orthopedic surgeon Kevin Mikaelian, MD, offered Keyes a minimally invasive procedure and specialized care and support after surgery to help her get back to her active lifestyle quickly.
Keyes describes her Rapid Strides patient care experience as excellent.
"The doctor and hospital staff made sure I understood what was going to happen before, during and after the surgery," she recalls. "I was surprised by how little pain there was, and I was up on my feet again in two weeks!
"Now I no longer worry about falling or losing my balance. Thanks to Dr. Mikaelian and Dameron, I have my life back, and I couldn't be happier!"
Categories: Bone health