What is happening at Dameron?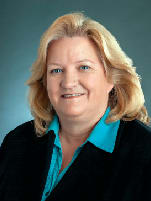 Dear friends and community members,
Welcome to the winter issue of Health Outlook, which not only celebrates the new year and chilly weather, but also our new approach to delivering healthcare as a two-hospital Adventist Health system right here in San Joaquin County. By combining the strengths of Dameron Hospital and Adventist Health Lodi Memorial, we're now able to offer you a comprehensive healthcare solution that can help you with all of your healthcare needs ranging from prevention to treatment. Moving forward, this newsletter will incorporate articles about the excellent services available to you from both of our hospitals … and you'll see that the list is long and impressive. I hope you enjoy learning about them and consider us your partners in health in 2022 and beyond.
Our new Cancer Center in Lodi
One of the exciting new services we're now capable of providing is our state-of-the-art Cancer Center, which includes the latest cancer screening and treatment technologies available. Located in a facility adjacent to the West Campus of our Lodi hospital, the Adventist Health Cancer Center has been completely upgraded to not only accommodate the latest imaging systems to detect cancer, but also a new linear accelerator, which is used for external beam radiation treatments for patients with cancer. These treatments can be carefully administered to destroy cancer cells while sparing the surrounding normal tissue. We've also expanded our services to include both outpatient and inpatient cancer treatment as well as other programs to support patients' special needs during treatment. In a nutshell, we're striving to be the "one-stop shop" for meeting our cancer patients' needs and providing care in a compassionate way that is as pleasant and easy as possible.
When it's time to go with the flow
Of all of the parts of our body that we rely on for optimal health, our circulatory system tends to be near the top of the list. Like the plumbing system in our homes, when a drain gets clogged or a water pipe springs a leak, there can be major issues that need to be addressed promptly to minimize the damage to the rest of the house. While we rely on plumbers to take care of this for our homes, our circulatory system is infinitely more complex, and for these kinds of issues, the go-to specialists are vascular surgeons. Our Dameron Hospital Vascular Surgery Program was established in 2020 and is composed of experienced vascular surgeons who can treat most circulatory problems ranging from varicose veins to highly complex blood clots in the brain or extremities. This surgical specialty complements our other excellent programs that focus on treating circulatory issues specific to the heart, lungs and brain. So we're happy to say that we are now offering a comprehensive array of services that can help you remain in circulation with your family and friends!
If you have any questions about our services or want to let us know how we can serve you better, please let us know. We are your community hospitals and exist to help you with all of your healthcare needs and to inspire health, wholeness and hope in our community. We look forward to being a part of your life!
Begin the new year with a new you through rehabilitative services
Despite our best efforts to maintain our health through active living, sometimes our bodies need some help in keeping up with everything we want to do. Injuries, age and illnesses can all contribute to situations where we need help with eliminating pain or restoring mobility, strength and flexibility. Adventist Health offers a full range of rehabilitation services that includes physical therapy, speech therapy and occupational health. We're able to offer these services through our partnership with PT Solutions Physical Therapy across our outpatient, acute care and inpatient settings. Their dedication to delivering excellent patient outcomes and improving the health of our community aligns perfectly with our objectives, and we are excited to have them as our partners. We're now offering outpatient rehabilitation services in two convenient new locations at March Lane in Stockton and Reynolds Ranch Shopping Center in Lodi to help get you moving again.
Yours in health,
Terri Day
President and Chief Executive Officer
Adventist Health San Joaquin County
Categories: CEO corner
Keep up with what's going on at Dameron Hospital!
You can find the latest news on our site.