Dameron hospital's-affiliated Pacific Heart & Vascular Cardiac Care Center provides advanced, state-of-the-art cardiac and cardiovascular care for patients in the Stockton and Lodi area in California's Northern Central Valley. Established in 1991, it is an accredited provider of nuclear cardiology and echocardiography services.
Pacific Heart & Vascular's cardiology team includes physicians that are board certified in cardiovascular disease with additional board certification in the areas of nuclear, echocardiography, arrhythmia management, venous disease and interventional cardiology. These physicians have trained in some of the nation's most reputable cardiology programs and represent the best of modern heart care practice.
Our Approach
To help ensure your best health, we take a more proactive approach than many cardiologists. This means we address problems early, especially things like cholesterol and high blood pressure that can lead to more serious concerns later on. We use the same approach for arrhythmia and heart failure management.
Sometimes the most appropriate thing we can do is to intervene for certain problems. With fellowship training and board certification in interventional procedures, we can perform various treatments (interventions) to repair blockages, remove clots and restore your blood flow. We know, however, that interventions are not always the right treatment. Our advanced training and skill mean we recommend and perform the procedures only when they are truly necessary.
Our Services
We don't just treat your heart. We treat you. We listen to you and spend the time to get to know you and understand your situation. We have genuine compassion, we care about the quality of your life, and you'll always know that we're doing all we can to accommodate your individual needs.
State-of-the-art treatments:
Pacemaker implantation and follow-up.
Implantable cardioverter-defibrillators.
Coronary angioplasty and stents.
Peripheral vascular intervention.
External counterpulsation (ECP).
Critical care.
Heart attack and heart disease prevention.
Proactive care for obesity, high cholesterol and hypertension.
Advanced heart failure and arrhythmia management.
Lifestyle, nutrition and exercise counseling.
Your veins and arteries are an essential part of your overall heart health. For this reason, we conduct a complete range of noninvasive tests in our own fully equipped vascular lab. Plus, we have the know-how and qualifications to ensure reliable results with the latest tests and treatments, including:
Abdominal aortic ultrasound.
Ankle-brachial indices (ABI).
Lower extremity arterial doppler.
Renal duplex.
Carotid ultrasound.
Venous duplex.
Peripheral angiography, angioplasty and stenting (at hospital).
Now offering an office-based treatment for varicose veins.
Our Physicians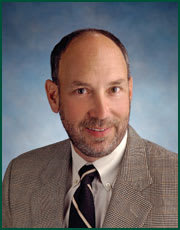 Board-Certified: Cardiovascular Disease, Interventional Cardiology
Fellow: American College of Cardiology
MD: University of Maryland School of Medicine, Baltimore, MD
Internship: California Pacific Medical Center, San Francisco, CA
Residency: Internal Medicine, California Pacific Medical Center, San Francisco, CA
Fellowship: Cardiovascular Disease, California Pacific Medical Center, San Francisco, CA
Fellowship: Interventional Cardiology, Cardiology Associates of Santa Rosa, CA
Member: American College of Cardiology, California Medical Association, San Joaquin County Medical Society
Languages: English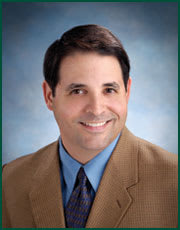 Board-Certified: Cardiovascular Disease, Interventional Cardiology, Nuclear Cardiology
Fellow: American College of Cardiology
MD: Albert Einstein College of Medicine, Yeshiva University, Bronx, NY
Internship: Internal Medicine, New England Deaconess Hospital, Harvard Medical School, Boston, MA
Residency: Internal Medicine, University Hospital, Boston University School of Medicine, Boston, MA
Fellowship: Cardiovascular Disease, Boston University Hospital, Boston University School of Medicine, Boston, MA
Fellowship: Interventional Cardiology, Arizona Heart Institute, Phoenix, AZ
Member: American College of Cardiology, California Medical Association, San Joaquin County Medical Society
Languages: English, Spanish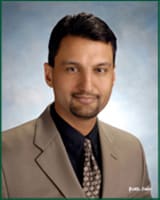 Board-Certified: Internal Medicine, Cardiovascular Disease
MD: New York Medical College, Valhalla, NY
Internship: Santa Clara Valley Medical Center, San Jose, CA
Residency: Internal Medicine, Santa Clara Valley Medical Center, San Jose, CA
Fellowship: Cardiovascular Disease, University of New Mexico School of Medicine
Languages: English, Punjabi, Hindi 
Board-Certified: Internal Medicine, Cardiovascular Disease, Nuclear Cardiology, Echocardiography
MD: Sri Guru Ram Dass Institute of Medical Sciences & Research, Punjab, India
Residency: Internal Medicine, University at Buffalo, Buffalo, NY
Fellowship: Cardiovascular Disease, University at Buffalo, Buffalo, NY
Affiliation: American College of Cardiology, American Heart Association, American College of Physicians, San Joaquin Medical Society 
Languages: English, Hindi, Punjabi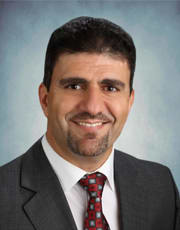 Board-Certified: Internal Medicine, Cardiovascular Disease, Interventional Cardiology, Echocardiography
MD: University of Jordan Faculty of Medicine, Aljubeiha, Amman, Jordan
Residency: Internal Medicine, Trinitas Hospital, Seton Hall University, Elizabeth, NJ
Fellowship: Cardiovascular Disease and Interventional Cardiology, John C. Edward School of Medicine, Marshall University, Huntington, WV
Member: American College of Cardiology, American College of Physicians
Languages: English, Arabic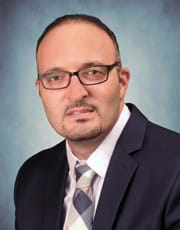 Board-Certified: Internal Medicine, General Cardiology, Interventional Cardiology, Echocardiography
MD: University of Jordan School of Medicine, Aljubeiha, Amman, Jordan
Residency: Internal Medicine, Mount Sinai School of Medicine, Saint Joseph's Medical Center, Paterson, NJ
Fellowship: General Cardiology and Interventional Cardiology, Saint Joseph's University Medical Center, Paterson, NJ
Member: American College of Cardiology, American College of Physicians, American Board of Internal Medicine
Languages: English, Arabic                                     
Women's Heart Health: Pacific Heart's Dr. Basra
Breakthrough treatments for vascular diseases:
Pacific Heart's Dr. Primack